We connect motivated sellers to motivated buyers
No commission — sell your property for free
Sale security — buyers pay a non refundable reservation fee
Fixed timeframes — to keep things quick and always moving

Looking for an instant valuation?
If you're not ready to meet an agent, get an online estimate first.
Why choose us?
We don't charge you a penny in commission.
We will only connect you with motivated buyers.
We offer one of the most secure ways to sell your home in the market.
With so many different selling options out there, it's hard to know where to start. You've got traditional estate agents with high selling fees, no guarantees and open-ended timeframes. You've got online estate agents with poor account support, upfront fees, and no incentive to find you a buyer. And you've got auction companies that offer a gamble on the night where any price goes. 
It's a lot of options but no stand out choices. Until now. 
We're proud to be something completely different offering a unique service that links motivated buyers to motivated sellers to deliver a hassle-free, quick sale solution. 
We keep things simple: instead of charging you commission, we charge the buyer a reservation fee as commitment to the purchase and dramatically reduce the risk of your sale falling through; we only work with buyers that have immediate access to funds; we proactively drive things forwards to meet agreed timeframes once a sale has been agreed and ensure the process is quick; and our friendly team is always at the end of the phone to support you every step of the way.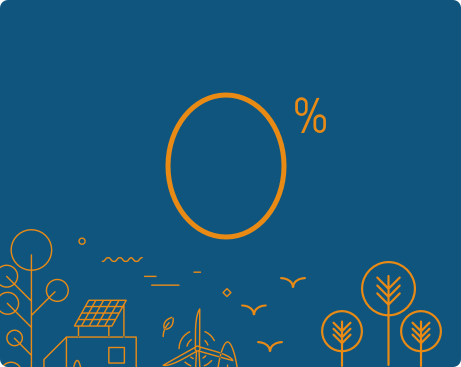 No Sales Commission
At Rezee, we offer a low risk method of selling. There's no commission to pay—so whether we sell your home or not, we won't take a penny commission from you, meaning you have nothing to lose by choosing us.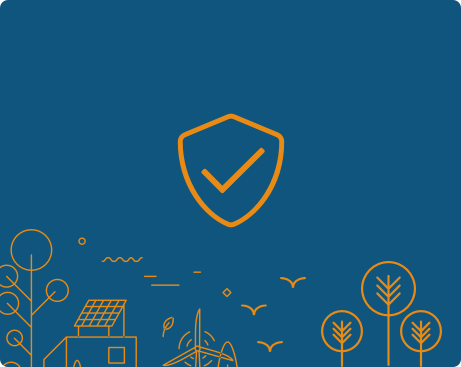 Sale Security
Once a sale on your property has been agreed, the buyer will pay a non refundable reservation fee of 1.5% to a minimum of £2,500 plus VAT on top of the purchase price. This commits the buyer to your property reducing the risk of the sale breaking down.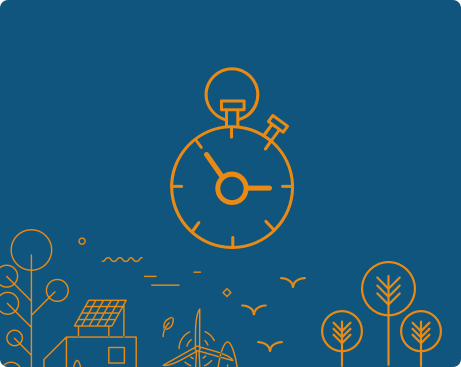 Fixed Timeframes for Completion
Once a reservation fee has been paid by the buyer then we set timeframes for completion. We're focused on speed but work to realistic timeframes for both parties.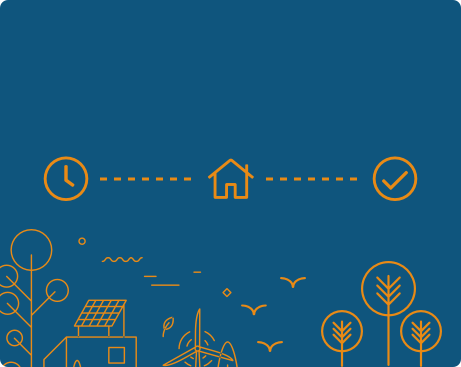 Quick Sale Service
At Rezee, we link motivated sellers with motivated buyers aiming to achieve the fastest sales process in the market. Typically, we strive to achieve a sale within 30 days (but it's often much quicker).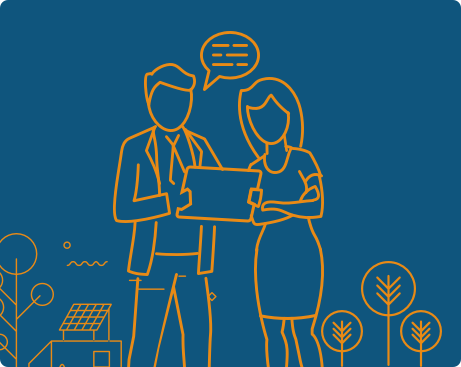 Personal Account Manager
You will have the same dedicated and experienced account manager with you every step of the way. They will act as your go-to for any questions, including arranging viewings and negotiating offers.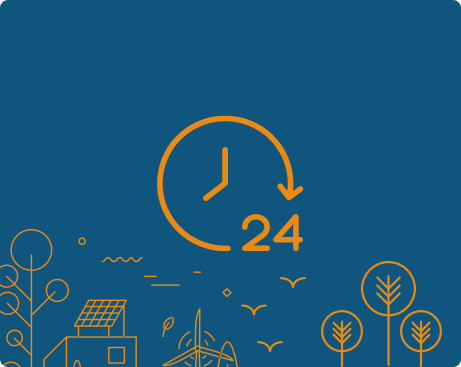 Marketing Your Property Within 1 Hour
Following your free no obligation valuation, if you're happy to go ahead with us then we get started right away. Within one hour, we will market your property to our army of pre-vetted buyers actively looking for properties in your area. We then also market your property through various portals including Rightmove & Zoopla.

Online Agent
Fees
Charge an upfront fee — so once you sign up, their job is done regardless of whether they sell your home or not.
Service
No dedicated point of contact — so you'll be passed from pillar to post making the process frustrating and often long with no support.
Other
No guarantees — even if a sale is agreed, then the process can drag on for months with no proactive, behind-the-scenes support to make it happen.
Auction
Fees
High fees — these are payable by the buyer but will be reflected in the price that they offer, so it's still money out of your pocket.
Service
It's slow — auctions don't happen every day so you have to wait. This can mean that buyers lose interest and the process takes time.
Other
No control — it's a gamble on the night so you have no real control over the price.

Fees
No fees — It's completely free to sell your home with us. We don't charge a dime.
Service
Customer first approach — every seller is assigned a dedicated point of contact to guide them through the process from start to finish. You're never on your own
We don't hang around — as soon as you're happy to move forwards, then we market your property almost immediately to our network of pre-vetted and motivated buyers.
Other
We don't work with everyone — We're selective, only working with motivated sellers and motivated buyers to keep things moving and secure. We're don't want people looking to test the market; we only work with those ready to sell. Likewise, we don't work with buyers that are shopping around; we only work with those that have proof of funds.
Guaranteed sale — Almost! The reservation fee is payable by the buyer on top of the agreed price to commit to purchasing your home. Think of it like a non-refundable deposit.



Get a free valuation today
Get in touch for a free, no obligation valuation today and take a step closer to selling your property.
Frequently asked questions
We are a quick sale service. However, if we don't sell your property you can give us written notice after 60 days.
Traditional estate agents charge high fees to find you a buyer but have no control over the actual process and preventing sales from falling through; they are essentially middlemen. Worse still, online estate agents tend to charge sellers a fee up front rather than a sales commission upon completion. This means that once a seller is signed up then their job is done, as there is no incentive for them to actually sell your property. 
At Rezee we are a unique service linking motivated sellers with motivated buyers. The service is free for the seller and the buyer pays a reservation fee providing sale security.
It is a non-refundable fee the buyer pays to secure a property. The reservation fee is in addition to the purchase price and is 1.5% to a minimum of £2,500 plus VAT.
The Rezee Way of Selling
We don't take a 'wait and see' approach. We take a 'make it happen' approach. Working only with motivated sellers and motivated buyers, we're able to provide a quick, hassle-free service. We also don't charge sellers a penny for selling your property. Instead, buyers pay a reservation fee on top of the agreed purchase price as commitment, meaning that the chances of sales falling through with us are slim. By shaking up the way things are done, we're delivering a service that stands out above the rest— just take Mr Proctor as an example:
Day 153
Still not sold working with two estate agents.
Worked with two estate agents by this point, but with a lack of viewings and offers, Mr Proctor was becoming increasingly frustrated.
Day 1
Approached Rezee for a fresh take on the selling process.
We met Mr Proctor. Attracted by our free selling service, along with a secure sale & fixed timeframes, there was nothing for him to lose.
Day 2
Immediately marketed the property.
We marketed his property to 1000's of buyers including our exclusive network of motivated buyers.
Day 3
Sale agreed.
Sale agreed with Mr Proctor. Plus by ensuring the buyer pays a reservation fee, we reduced the risk of the sale falling through.